There are barges and there are barges. As a Barge Specialist, we do our best to match you with the perfect option.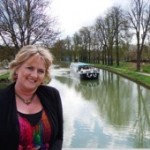 It is important to keep certain things in mind when considering what barge or region will suit you. Many of the barges are 'full charters' however over the last 7 years, we have been able to offer the opportunity of barging to the individual travellers. With weekly up to date availability and selected individual cabin week options throughout the season, we can accommodate our passengers individual requests.
To give you an idea of our experience as a Barge Cruise Specialist, I have been lucky enough to cruise on many of them, inspected over 20 different vessels in France alone if not having cruised.
Brielle has personally worked on board many of the barges over the years allowing us a true insight into the world of barging. We know most of the owners personally and have a very good rapport with them. The experience they offer is exceptional. Together with our local knowledge and expertise, as France Travel Specialists, we can confidently say that barging is one of the most incredible ways to see, taste and explore the richness of the French regional lifestyle.
A barge cruise is typically 6 nights and 7 days long, and is fully inclusive of transfers, gourmet meals, wine/champagne/drinks and open bar, accommodation, tours and complete with crew.
Whether it's a honeymoon, anniversary, family reunion or simply 'friends united', at Barge Vacations, we have the passion, language expertise and first-hand knowledge to match you to your perfect barge vacation.
Contact us now for more information!