The Belmond Afloat in France fleet is comprised of seven luxury barges that cruise along the Canal du Midi (Alouette), Rhône River (Napoleon), Burgundy (Amaryllis, Fleur de Lys, Hirondelle), Champagne (Pivoine – New!) & Alsace (Lilas – New!).
Carrying between 4 and 12 guests, the Belmond luxury barge collection is amongst the most exclusive and lavish ever to navigate France's waterways. Charter your own barge or reserve a cabin with other guests, as you uncover everything from the great cities to remote landscapes of forests, fields and hidden villages. Gourmet dining on board and visits to local sights are all part of the experience.
No matter which barge you choose in the collection, these individually designed craft are distinguished by their spaciousness and luxurious facilities, which on certain barges includes heated swimming pools, sitting rooms furnished with period furniture and state rooms with canopied beds.
Belmond Lilas – Alsace – 4 cabins
NEW! Available from July 2017
Cruise from Krafft to Arzviller (or reverse)
Charter accommodates up to 8 passengers
Belmond Pivoine – Champagne – 4 cabins
NEW! Available from July 2017
Cruise from Meaux to Châlons-en-Champagne (or reverse)
Charter accommodates up to 8 passengers
Belmond Alouette – Canal du Midi – 2 cabins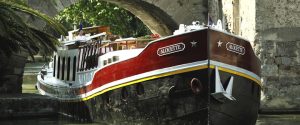 Cruise from Carcassonne to Béziers (or reverse)
Charter accommodates up to 4 passengers
Belmond Amaryllis – Burgundy – 4 cabins

Cruise from Dijon to St-Léger (or reverse)
Charter accommodates up to 8 passengers
Belmond Fleur de Lys – Burgundy – 3 cabins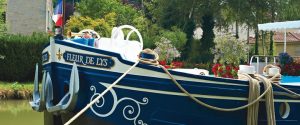 Cruise from Dijon to Vandenesse (or reverse)
Charter accommodates up to 6 passengers
Belmond Hirondelle – Burgundy – 4 cabins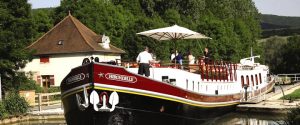 Cruise from Dole to St Leger (or reverse)
Charter accommodates up to 8 passengers
Belmond Napoleon – Rhône River – 6 cabins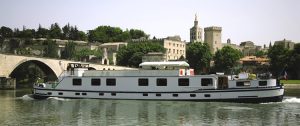 Cruise from Tain to Arles (or reverse)
Charter accommodates up to 12 passengers