Day 1, Sunday – Paris/Geneva to Dijon – A Champagne Welcome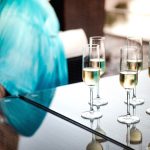 Our private driver meets our guests in Paris or Geneva at the airport or hotel of your choice at 2:00 pm or in Dijon at 4:00 pm. You will then be chauffeured by private minivan to the mooring. Upon arrival you will be greeted by our cheerful crew and experience our welcome. While we get you checked in and the crew take your luggage to your stateroom, you'll have the chance to sit and relax with our signature champagne welcome. Afterwards, there will be plenty of time to unpack and unwind before your first of many incredible dinners on board.
Day 2, Monday – Dijon to Longecourt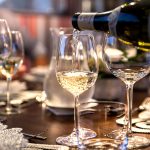 Enjoy a relaxing start to the day as we begin the morning cruise to Sainte-Marie-sur-Ouche. Guests will have time to relax on deck or enjoy a leisurely bike ride on the bike path as the barge continues the journey into the scenic Vallée de l'Ouche. After lunch, guests will tour Gevrey-Chambertin, a quaint village in the heart of the Côte d'Or, where the guest will experience a tasting one of Burgundy's foremost wine labels. We return to the barge to enjoy sundowners on the deck or in the bar before dinner onboard. After dinner, enjoy a magnificent tour of Dijon by night before retiring for the evening.
Day 3, Tuesday – Longecourt to St. Jean de Losne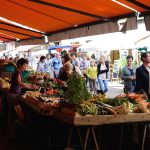 It's market day in Dijon. Enjoy a light breakfast of freshly squeezed orange juice, coffee, croissants, and eggs, before embarking on a walking tour along the cobblestoned streets of Dijon with a stop at the vibrant fresh market. Afterwards we'll take a break and relax, enjoy a break at one of Dijon's many charming cafes for a café latte or tea, before starting our guided tour of Dijon's major landmarks. This includes the Ducal Palace, Eglise Notre-Dame and the Cathedral of Saint Benign. Lunch will be enjoyed at a local restaurant in Dijon, after which guests will be free to enjoy Dijon's abundance of shops. Around 3pm, we will return in time for a happy hour cruise or bike ride before we dock for the evening with dinner onboard.
Day 4, Wednesday – St. Jean de Losne to Verdun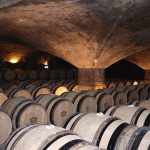 A relaxing start to the morning with breakfast before embarking our morning cruise through Burgundy. After lunch, we'll visit the Château de Meursault, partake in a tour of their vineyards and enjoy a tasting of their wines. We return to the barge in time for a signature sundowner. Freshen up and get ready for our vinyl evening. Kick off your shoes and flick through a diverse selection of vinyl records from then and now. Turn up the volume of your favorite 45's for us all to enjoy, while the chef adds the final touches to dinner.
Day 5, Thursday – Verdun to Chalon-sur-Saône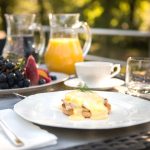 Enjoy an early breakfast before embarking on a visit to the charming town of Beaune, the wine capital of the Cote d'Or. We start with a tour of the famous Hôtel-Dieu, a well maintained medieval hospital that received patients until the late-20th century. A lunch will be enjoyed in town. There will be plenty of time to meander the shopping district and enjoy the enchanting café in the town square, before attending a private wine tasting. Guests will return to Hemingway for sundowners and dinner aboard.
Day 6, Friday – Chalon-sur-Saône to Chagny
Delight in a relaxing cruise into La Rochepot and marvel at the beautiful Château la Rochepot settled high over the canal. After a light afternoon snack of finger sandwiches, we'll embark on a tour of the chateau and enjoy the magnificent views of the countryside and a stroll around grounds before returning for sundowners aboard.
Day 7, Saturday – Transfer to Paris, Geneva or Dijon
After a leisurely enjoyable breakfast, depart around 9:00 am for transfer by minivan to Dijon or to your Paris or Geneva destination, arriving there about midday.
Grand Victoria cruise fares for 2018:
• Private charter – Full board: from US $6,979 per person based on 6 passengers
• Open week – Full board – Twin/double cabin: from US $6,999 per person
• No single supplement (guaranteed departure from 3 passengers minimum)
Included in the fare:
– Six nights accommodation
– All gourmet meals prepared by your private chef
– All wines, bar and refreshment drinks aboard
– Transfers to and from the barge from the designated meeting point
– Daily excursions with your tour guide in private vehicle
– Use of on-board facilities