Boutique Barging is one of the most incredible ways to see and taste your way through France and beyond. Afloat the magnificent waterways of Europe, embark on a gourmet journey that uncovers local secrets, embraces history and guarantees magnificent vistas around every corner…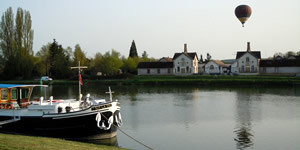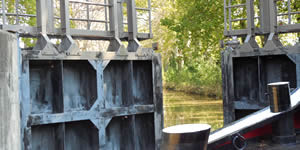 Cuisine, Wine & Cheese
Your private chef will unveil the area's gastronomic secrets by tempting you with a variety of flavours, colours and aromas of top class cuisine, using the finest local ingredients. Your chef will even accompany you to the market and provide insightful information on the history, quality and range of fresh produce available.
Taste 'fromage' from all over France and Europe, with a special focus on local artisan cheeses, both pasteurised and unpasteurised, from the famous goat, sheep and cow milks. Enjoy the selection of delicious wines offered each day as your crew takes pleasure in presenting them to you, explaining the importance of the 'vigneron', year, grape variety and region from which they originate.
Tours
A daily half-day tour is offered on every barge to compliment your on-board experience. Your cruise itinerary includes the opportunity to visit quaint French villages and local markets, wine tasting, bike riding and marvel in World Heritage and historical sites. Don't forget to also take some 'me time' to shop, spectate or simply sip a 'café au lait'.
All tours are optional and flexible depending on your desire. For charters, the itinerary can be tailor-made to the groups' personal interests if noted in advance, such as history and art, wine appreciation, cooking, golf, cycling, etc.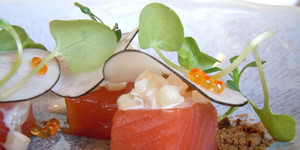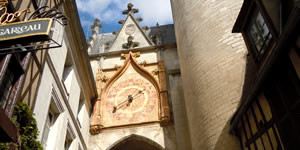 Cruising
This part of your day is generally spent cruising and admiring the magnificent countryside. Feel free to ask your captain or deckhand for a bike to cycle the towpath alongside the barge, as the locks provide a great opportunity to hop on and off. To see the barge from the skipper's angle, why not cruise with the Captain in the wheelhouse and watch the world go by?
Day to day
Your hostess and deck hand are the key to bringing all your activities and requests together and will guarantee that your cabin is serviced daily, the boat is always in top shape and that you are pampered during your stay. Look out for the magnificent table settings, flower arrangements and personal touches that many of the hostesses pride themselves on to ensure an unforgettable experience.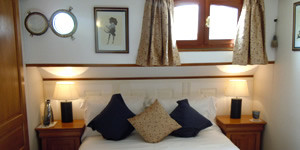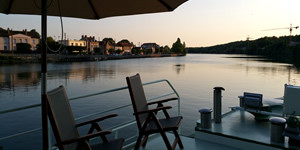 Amenities
All barges recommended by Barge Vacations have double or twin cabins with private ensuite bathrooms and full hotel amenities. Barges also provide guests with Wi-Fi (limited), sound system, small library, self accessible bar, coffee machine and bicycles for each passenger. Gratuities are optional and recommended between 5 to 10% of the total cruise fare.
Boutique Barging: watch the video!