• Dimensions: 24.4 m x 4.09 m
• Up to 8 passengers
• 3 crew (Captain, Tour Guide and Hostess)
• Air conditioning / Central heating
• Private minivan for excursions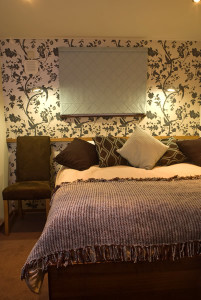 Four cabins with ensuite tiled shower bath:
• All 10.2 m²
• Adjustable queen or two twin beds with individual controls
• Full size windows
• Digital climate control
• Ample Storage
• Dressing table/chair
• Full height mirrors
• Reading Lamps
• Bathrobes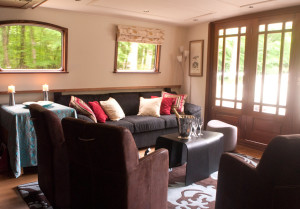 In the public areas:
• Lounge convertible into dining room
• Quad opening front doors between the living-room & foredeck
• "Hidden" kitchen with Siemens appliances & cherry cabinets
• Open refrigerator and bar
• Flat-screen TV & DVD
• Laptop with 3G Internet access
• Library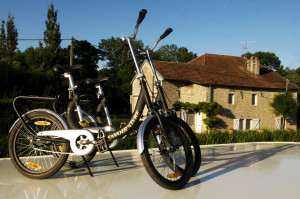 Exterior:
• 2 decks (fore and aft)
• Lounge chairs and sit-up chairs
• 8 Dutch cruiser bicycles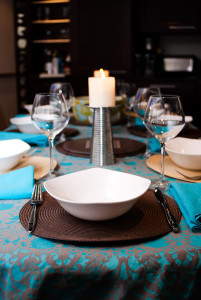 A lovely buffet breakfast is served every morning in the living-room, including scrumptious village-baked croissants and breads, cereals, fruit, meats, cheese etc., with fresh ground coffee, tea and fruit juices. Breakfasts are enjoyed in the traditional French way, lightly and unhurriedly, while the barge glides through calm waters.
Lunch is also served on-board. The buffet style meal has been carefully prepared by local chefs. The open kitchen is perfect for lunch and compliments the barge 'in house' casual dining experience.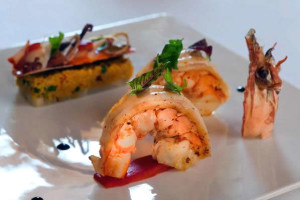 In the evening, you will immerse your taste senses and explore French cuisine in 'real' French restaurants. Burgundy abounds in authentic, independently-owned auberges where locals outnumber tourists. The selection of handpicked restaurants allows you the traveller to experience the regional produce, carefully prepared by the local restaurateur. Your Captain makes the reservation, chauffeurs you to the restaurant, and once there, introduces your party to the proprietor, reviews the menu and orders your wine (the cost of dinner and wine is included in the cruise price).
Day 1, Sunday – Meet in Dijon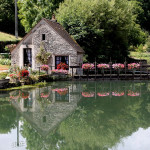 Your party will be met at the Dijon train station or your local Dijon hotel at 4pm. From there, you will be chauffeured to the Savoir Vivre moored in Fleurey-sur-Ouche, a classic village nestled on the Canal de Bourgogne. Enjoy a champagne welcome as you are introduced to your top crew for the week. There will be time to unpack and explore, helping you work up an appetite for your first on-shore dinner. Now is the time to begin your authentic your gastronomic journey with us, as we chauffeur you to the first on shore dinner venue of the week.
Day 2, Monday – Fleurey-sur-Ouche to Gissey-sur-Ouche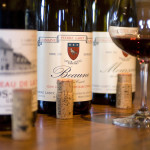 This morning begin your cruise back in time through the unhurried and authentic Valley of the Ouche. You'll float past limestone cliffs, wooded hills and enchanting villages. After lunch on board, enjoy the first of many excursions during which you are introduced to the sights and history of Burgundy. You will be driven south to the famed Côte d'Or wine region, which produces some of Old World's best vintages. First visit Château du Clos de Vougeot, where wine was produced by Cistercian monks from the 12th century on. Examine the ancient wine presses and learn more wine-making and life in that long ago era. Then it's back to present-day pleasures at a wine tasting which introduces area vintages. Return to the barge in late afternoon, then relax until your visit to tonight's bistro.
Day 3, Tuesday – Gissey-sur-Ouche to La Bussière-sur-Ouche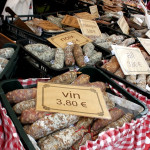 After breakfast on-board featuring village-baked pastries just warm from the oven, head back to Dijon to mingle with locals at the famed outdoor market. There will be time to look around the well-preserved medieval town core and shop – think mustard! Then it's back to Savoir Vivre with lunch on-board and an afternoon cruise through gorgeous scenery to La Bussière-sur-Ouche. Relax on deck or explore by bicycle – let's meet the barge at the next lock! Explore the subtle charms of La Bussière before being taken to tonight's dinner venue.
Day 4, Wednesday – La Bussière-sur-Ouche to Pont d'Ouche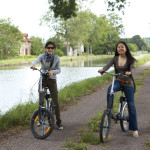 After another decadent breakfast of pastries, fruit, and cheeses, we visit Hautes-Côtes de Beaune with a visit to a local goat farm and cheese maker. Farm owner and goat expert Laure introduces you to her small herd of lively goats, and then escorts you to her gourmet boutique for tastings of the many types of small batch goat cheeses, also known as "chèvre". Yes, you'll learn and then you'll taste! After all, you are in France! Return to Savoir Vivre and walk the towpath or bicycle into a nearby village – or just relax on deck with a good book – as Savoir Vivre continues its journey on the historic Canal de Bourgogne to La Rèpe. Later you'll be escorted to dinner at a local venue.
Day 5, Thursday – Pont d'Ouche to La Rèpe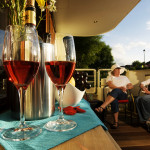 After breakfast on-board, we visit the lovely medieval village and château of Châteauneuf-en-Auxois perched high on a hill overlooking the canal. Explore the small hillside village on cobblestoned streets, peek into private gardens, and then tour the haunting chateau. Its fascinating history spans centuries of European history, both ancient and modern. Return to Savoir Vivre for a drink on deck and then continue your cruise through the Valley of the Ouche, where charming lock houses and sweeping landscapes await. Once docked, perhaps enjoy a game of pétanque with Captain Richard, or just relax in the cosy salon. Dinnertime means another delicious visit to a locally owned auberge.
Day 6, Friday – La Rèpe to Escommes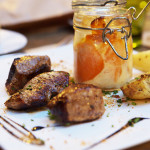 Take a moment to reflect this morning as we cruise to Pont d'Ouche. After lunch aboard, sightseeing takes centre stage as you head to enchanting Beaune, the wine capital of the Côte d'Or. There's much to enjoy in Beaune; most important is the immaculately preserved Hospices de Beaune, a charity hospital built in the 15th century (and which treated patients until the early 20th century!). There will be time to explore the shops or visit a cafe in the square. Return to the barge in late afternoon. Dinner time means another memorable meal off the barge, and Captain Richard will join you for the Farewell Dinner.
Day 7, Saturday – Escommes to Dijon
At 9:00 am, you will be chauffeured to the Dijon train station for a departing morning train. Or perhaps you'll pick up a rental car in Dijon and continue your adventure. After your final breakfast on-board, it will be hard to leave Savoir Vivre! We hope that your cruise on Savoir Vivre has created memories to last a lifetime.
Savoir Vivre cruise fares for 2017:
• Private charter – Full board: from US $3,500 per person based on 8 passengers
• Open week – Full board – Twin/queen cabin: from US $3,500 per person
• Single supplement: from + US $3,500

Included in the fare:
– Six nights accommodation
– All breakfasts and lunches on-board
– All dinners on shore in local restaurants (including 1/2 bottle wine per person)
– All wines, bar, and refreshment drinks aboard
– Daily excursions with your tour guide in private vehicle
– Use of on-board bicycles, library and sound system
Please note: the cost of transfers to/from Dijon is in addition to the cruise fare and must be booked separately.